Our Board of Directors
The Hyde Park Day School and its sister school, Sonia Shankman Orthogenic School, are owned and operated by the Leslie Shankman School Corporation (LSSC). Both schools are also served by two boards, the board of directors of the LSSC and the board overseeing the Foundation for the Educational Development of Children (FEDC). Members of these boards bring their expertise and experience in order to provide mission-based strategic, operational and fiscal oversight as well as advancement and outreach to the two schools under their leadership.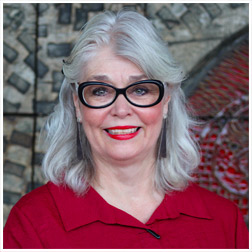 Janet Goelz Hoffman
President of the Board of Directors of the LSSC
She is Senior Counsel and Pro Bono Counsel of Katten Muchin Rosenman LLP, to coordinating the firm's transactional pro bono portfolio. Previously, she concentrated her practice on financings for nonprofit organizations including independent schools, hospital systems, cultural and educational institutions, and continuing care retirement communities. She also advises nonprofit organizations on board governance and conflict of interest issues. She is a graduate of Lake Forest College and Northwestern University School of Law. Janet also serves as a member of the FEDC board of directors.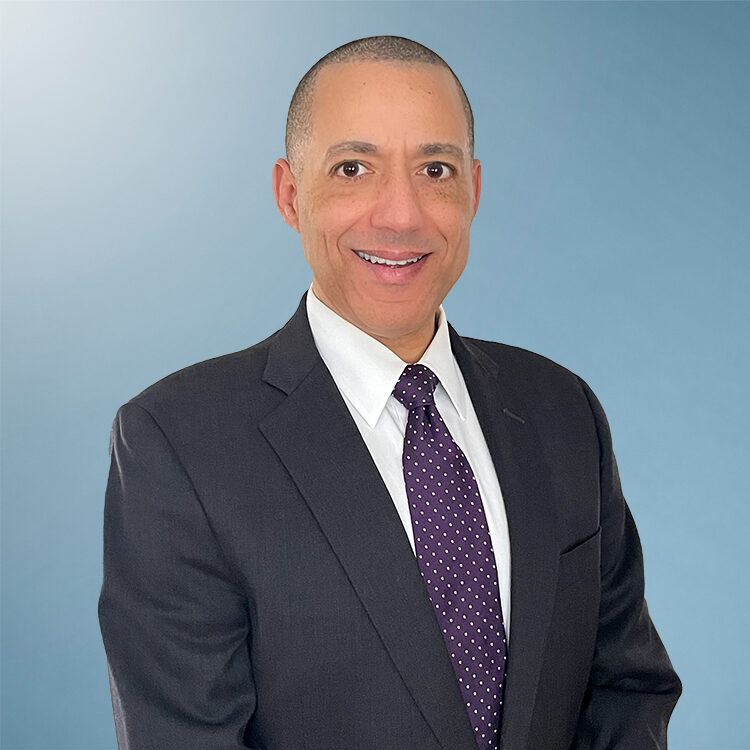 Lenny Asaro
Member of the FEDC Board of Directors
He is a partner at Faegre Drinker Biddle & Reath LLP.   He partners with real estate stakeholders to resolve disputes, protect their assets and move projects forward. In more than 25 years as a real estate adviser and litigator, Lenny has established himself as a trusted source of business-minded counsel for developers and other entities. He works to defend and advance client interests in matters related to land use and zoning, condemnation/eminent domain, tax increment financing (TIF), acquisitions and dispositions, public-private partnerships, government affairs and redevelopment agreements, annexation, title disputes and real estate valuation disputes. Lenny is a graduate of Pepperdine University and The John Marshall Law School.  Lenny is a member of the FEDC board of directors.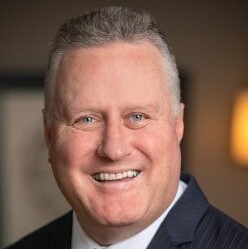 Mike Bertrand
Member of the LSSC Board of Directors
He is the President and CEO of Lutheran Child and Family Services of Illinois, a statewide Social Service organization. Mike has over 30 years' experience in human services and not for profit administration, including establishing a private clinical practice and holding senior administrative positions in a state agency as well as a number of social service not for profits. Mike earned a Bachelor's degree in Psychology from the University of Illinois Champaign/Urbana and a Masters of Social Work degree from University of Illinois Chicago. In addition, Mike is an Illinois Licensed Clinical Social Worker. He is a member of the LSSC Board of Directors.
Vic Conant
Member of the FEDC Board of Directors
He is President and CEO of Nightingale-Conant Corporation, the premier publisher of audio personal development programs in the world. Mr. Conant is a graduate of the University of Michigan and a Viet Nam veteran. He is the author of numerous books and audio personal-development programs in the area of human growth and potential.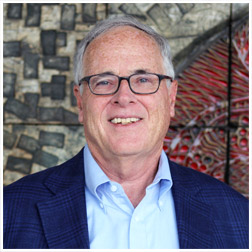 Theodore E. Cornell, III
Member of the LSSC Board of Directors
He is an attorney and partner at Seyfarth Shaw LLP, a national law firm, where he specializes in mergers, acquisitions, financings and general corporate counseling. Ted is a founding board member of the Daniel Murphy Scholarship Foundation, which provides scholarships to private high schools and educational support for economically disadvantaged Chicago 8th grade students who demonstrate outstanding academic potential, leadership skills and strong character. He is a graduate of the University of Notre Dame and Northwestern University School of Law.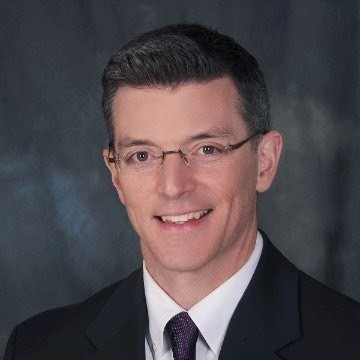 Pat Donohue
Member of the LSSC Board of Directors
He is the Director of Growth Strategy at Kem Krest, a leading logistics and supply chain company headquartered in Elkhart, IN.  Pat has held roles as a design engineer, process-improvement consultant, business development leader at multiple startups, marketing and sales strategy development and execution, and in product innovation and user-centered design.  Pat holds a BSME, University of Illinois, Champaign-Urbana, and an MBA with concentrations in Economics and Strategy from the University of Chicago Booth School of Business.  Pat is a Caucus Member for Glenview School District 34, and is the founder of a "Secret Santa" program that coordinated donations and distribution of Christmas gifts for over 400 needy children in Kenosha. Pat is a member of the LSSC Board of Directors.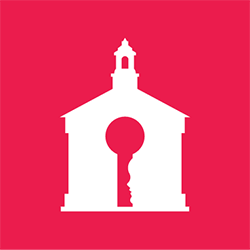 Jeff Hoffmann
Member of the FEDC Board of Directors
Jeff Hoffmann served as Executive Vice President of SWC Technology Partners, an information technology services firm, before its sale to BDO Global in 2018. Jeff was responsible for SWC's Software Development, Business Intelligence, Collaboration, and CRM practices, and he served as a member of the board. Prior to purchasing SWC, Jeff was co-founder of Advanced Information Solutions, a software development consultancy that he and his partner sold to Metamor Worldwide in 1998. Jeff graduated with a BA in finance from Bradley University, and in 2019, Jeff received his MFA in fiction from Columbia College Chicago. His debut novel, Other People's Children, was published by Simon & Schuster in 2021.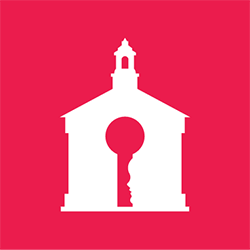 David Kurtz
Sonya Malunda
Member of the LSSC Board of Directors
She is the President of the Associated Colleges of the Midwest (ACM), a consortium of 14 private, liberal arts colleges in five states (Iowa, Illinois, Minnesota, Wisconsin, and Colorado). She is responsible for leading the development and implementation of collaborative programs for faculty, staff, and students at ACM colleges.  Before joining ACM in September 2017, Sonya spent nearly 20 years leading community engagement initiatives at the University of Chicago. Sonya has a degree in Economics from Spelman College, as well as a Masters in Business Administration in Finance from Northwestern University's Kellogg Graduate School of Management with a concentration in Real Estate and Organizational Behavior. She is a member of the board of directors of High Jump, the Newberry Library, the Chicago Community Loan Fund, and the Leslie Shankman School Corporation.  A native of Memphis, Tennessee, Sonya is married to Dr. E. Charles Lampley, resides in Chicago's South Shore community, and has two adult children.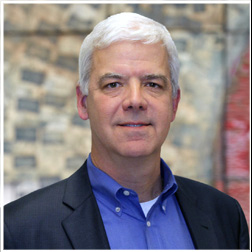 Scott McDonald
Member of the LSSC Board of Directors
He is CEO of Body-Solid Inc., a manufacturer and distributor of fitness equipment, as well as Fitness Factory Outlet, a Chicago based retailer of fitness equipment. Prior to that, he served as CFO of the Strive Group, a manufacturer and fulfiller of packaging and point of purchase displays. He holds a BA from Dartmouth College and an MBA from the University of Chicago.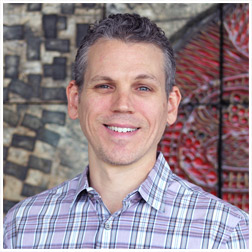 Adam Steinback
Member of the FEDC Board of Directors
Adam Steinback is Senior Vice President at Albank in Chicago where he manages business, community, and corporate development.  He has served on Albank's Board of Directors since 2005.  Previous experience has been in commercial real estate, as well as managing business development at Schneider Electric (SU.PA) and at two technology companies.  He has a B.A. from The American University in Washington, DC, in Economics & Communications. He is a member of the FEDC Board of Directors.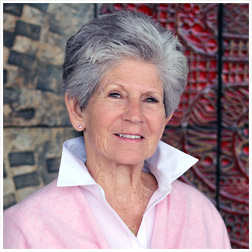 Joanne Steinback
Member of the LSSC Board of Directors
She is a certified special education teacher. Mrs. Steinback has taught for twenty-five years in the field of special and regular education. Her family has been involved with the SSOS and HPDS since their inception. Mrs. Steinback worked full time at HPDS as a trained LD Specialist during its first year of operation for a salary of $1.00.